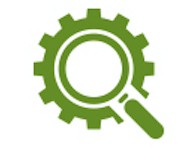 Search Engine Optimization (SEO)
Search engine optimization (SEO) is part of search engine marketing (SEM), which is the process of gaining traffic and visibility from search engines. While SEO is complex, we have the expertise to research, plan and execute campaigns that generate measurable results for our clients. Today's level of competition requires a broad SEO strategy, a deep dive into analytics and an approach aimed at producing long-term results. At Sugartown Communications, our SEO analysts continue training to say up to date with all SEO trends and best practices.
SEO must be part of your website's continuing development. Search engines are constantly changing their algorithms, so it is important to stay ahead of these changes, making certain your website remains competitive.  Your website's SEO is never complete because SEO is a continuous process requiring dedication. Undertaking SEO for your website may feel challenging, but it can be made easier by integrating it into your website early on. Doing so will help your website achieve the highest possible ranking.
What Is SEO?
SEO stands for Search Engine Optimization, which is a digital marketing strategy that focuses on your website's presence in search results on search engines like Google. It considers how search algorithms work and what people search for.   It is a process of using complex strategies, techniques and tactics with the goal to increase volume and quality of visitors to your website and to improve your rankings with search engines. It connects customers to businesses.
What is Local SEO?
Local SEO is a type of SEO that focuses on optimizing a brand to be found on local search results. Local search is powerful for small businesses:  46% of all Google searches are looking for local information, which means if your business isn't optimized for local search, you could be missing out on potential customers who are ready to shop in your area. In short, local SEO is critical if you want your business to stay relevant.
Why Do I Need SEO?
Major search engines such as Google, Yahoo and Bing drive most of all web traffic. Although other type of traditional media and media buying can drive traffic to your site, search engines provide the primary means of navigation. SEO is a strategy for improving your rankings on search engines by optimizing your website, so you earn more traffic.  Part of your SEO approach is to integrate your business's brand strategy to create content that reflects your brand as well as targets your audiences needs and interests, using keywords.
Are Google Ads Considered SEO?
Google Ads or Pay-Per-Click (PPP) ads are part of Search Engine Marketing, but not considered SEO. Google Ads targets many keywords at the same time, while SEO focuses on fewer keywords. Improvements to your SEO can help your ranking on Google Search by making your page more relevant to users. Our marketing team often combines SEO and Google Ads as part of a robust digital marketing campaign.
What is Google My Business?
Google My Business is tool for businesses and organizations to manage their online presence across Google, including Search and Maps.   It benefits customers and companies alike, by helping customers find your business, and allows interaction between company and consumer. An optimized Google My Business Account is part of our Search Engine Optimization program and an important element in overall search engine marketing success.
How Important Is Google My Busines for Local Business?
When you run a local business, it's vital to put time and effort into your Google My Business listing. It's how many customers make their first interaction with your company, and its how people find out your address, phone number, and operation hours.  It's essential for companies, especially local businesses, to focus on their Google My Business listings—customers pay attention to these listings and turn to them for crucial information about a business.
Search Marketing Services 
Competitor Research
Keyword Research
Website Content Audits
Local SEO Services
Internal Link Audit
Meta tag Optimization
SEO Audits
Speed Optimization
Monthly Reporting
Google Analytics Analysis
Google Ads Campaigns
Google My Business Optimization
Blog Optimization
Local Listing Submission