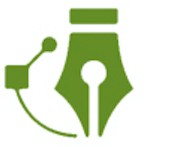 The creative team is the engine that drives any advertising agency. They are tasked to generate inspired concepts and execute advertising campaigns and beautiful designs that deliver results. Brainstorming ensues. Ideas percolate. Our team knows technology is changing every day and they adapt. Deadlines are part of our day-to-day. It's a wild ride but there is a process, and it begins with questions and ends with…when do we need it?
What Is The Function Of A Brand Strategy?
Develop a Brand Identity: Build messages aligned with your core values, brand promise and customer experience.
Create The Brand Message:  Our team of graphic designers, copywriters, photographers and web designers shape the message.
Strategize Message Placement: Design a tactical media plan of cost effective media channels for message distribution.
Plan Tactics To Deliver The Message: Integrate web design, ad campaigns, programmatic, social and Search Engine Marketing.
Activate Message Placement: Position on high quality media buying channels to translate business goals into campaign objectives.
Build Brand Consistency: Ensure your brand is easily recognizable across all marketing channels and touch points.
What Are Brand Marketing Channels?
Owned Media:  Any property controlled by the brand, such as your website, a blog or social media channels.
Paid Media: Traditional print, TV & radio ads, or digital marketing such as programmatic, streaming content and podcasts.
Shared Media: Content that is shared across third party platforms including social media channels. 
Earned Media: Any unpaid publicity or media you receive in trade journals or news outlets for newsworthy events.
Search Engine Marketing: Gaining traffic and visibility using PPC ads such as Google Ads or SEO.
Event Marketing:  Sponsoring events or community involvement.
Brand Strategy
Graphic Design
Copywriting
Videography
Photography
Advertising Campaigns
Brochures / Collateral
Radio Scripts
Television Commercials
Email Campaigns