The Goal
The Concept School needed the proper look and approach to gain market share within a very niche and competitive market. Sugartown Communications created a plan to provide updated branding supported by dynamic creative in the form of a new school website.
The Strategy
Research | We began by creating a list of questions and inviting parents to participate in a brief survey to get to the core of what makes The Concept School exceptional, as well as insight on how parent's wanted The Concept School website to represent the school. We found that key considerations for selecting a school for special needs students included small class sizes, student-teacher ratio and a more clear representation of the student body the school serves.
Creative | Art direction during multiple photo shoots resulted in emotional photography capturing the genuine essence of students in their day-to-day classroom environment, while highlighting core qualities unique to The Concept School. Copywriting to support photography focuses on what is important to both parents and students and positions The Concept School as a leader in quality caring education for special needs students.
Web | We worked closely with The Concept School staff to define a user friendly website logic and structure, organizing the project into manageable design and development milestones to deliver a responsive web design and utilizing content management system technology that allows for easy updates by The Concept School staff.
The Result
With fresh branding and a revamped responsive website in place, The Concept School now speaks clearly to their intended audience and has seen an increase in inquiries via their new website.  Enhanced website features allow parents easy access to resources, an academic calendar, and an on-line admissions application. Multiple blogs were programmed into the website that allow staff easy frequent updates in Campus News and Student Success Stories.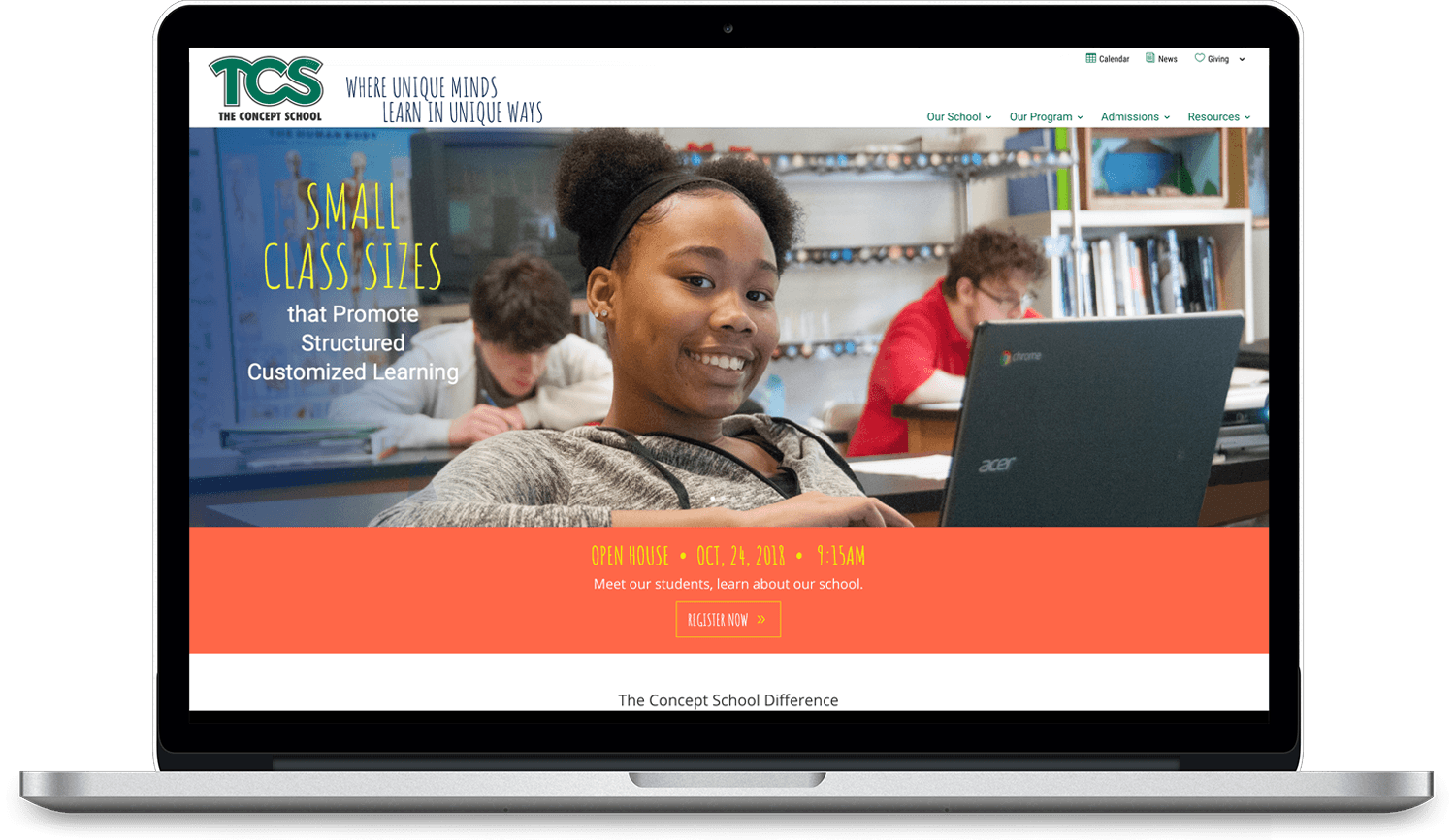 Capabilities
Provided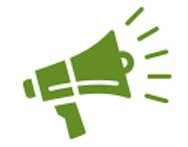 Media Services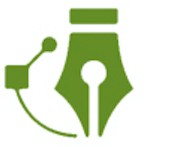 Creative Services
Copywriting
Graphic Design
Photography
Copy Editing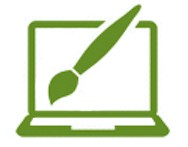 Web Services
Website Strategy | Hierarchy
Responsive Web Design
Website Development / Maintenance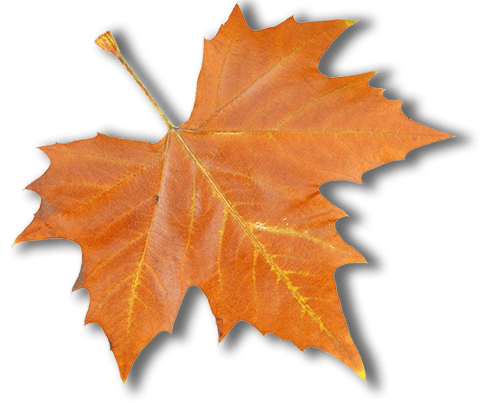 "
"During our website project, Joan provided knowledgeable insight and a clearly defined statement of work, as well as strategy on how to make our website both informative as well as a marketing tool to meet our business goals. The Sugartown Communications team delivered imaginative and creative direction with photography, design and copyediting that speaks to our intended audience. By organizing the project into milestone phases, a complex project was manageable within the very busy Concept School schedule."
William Bennett
Head of School | The Concept School